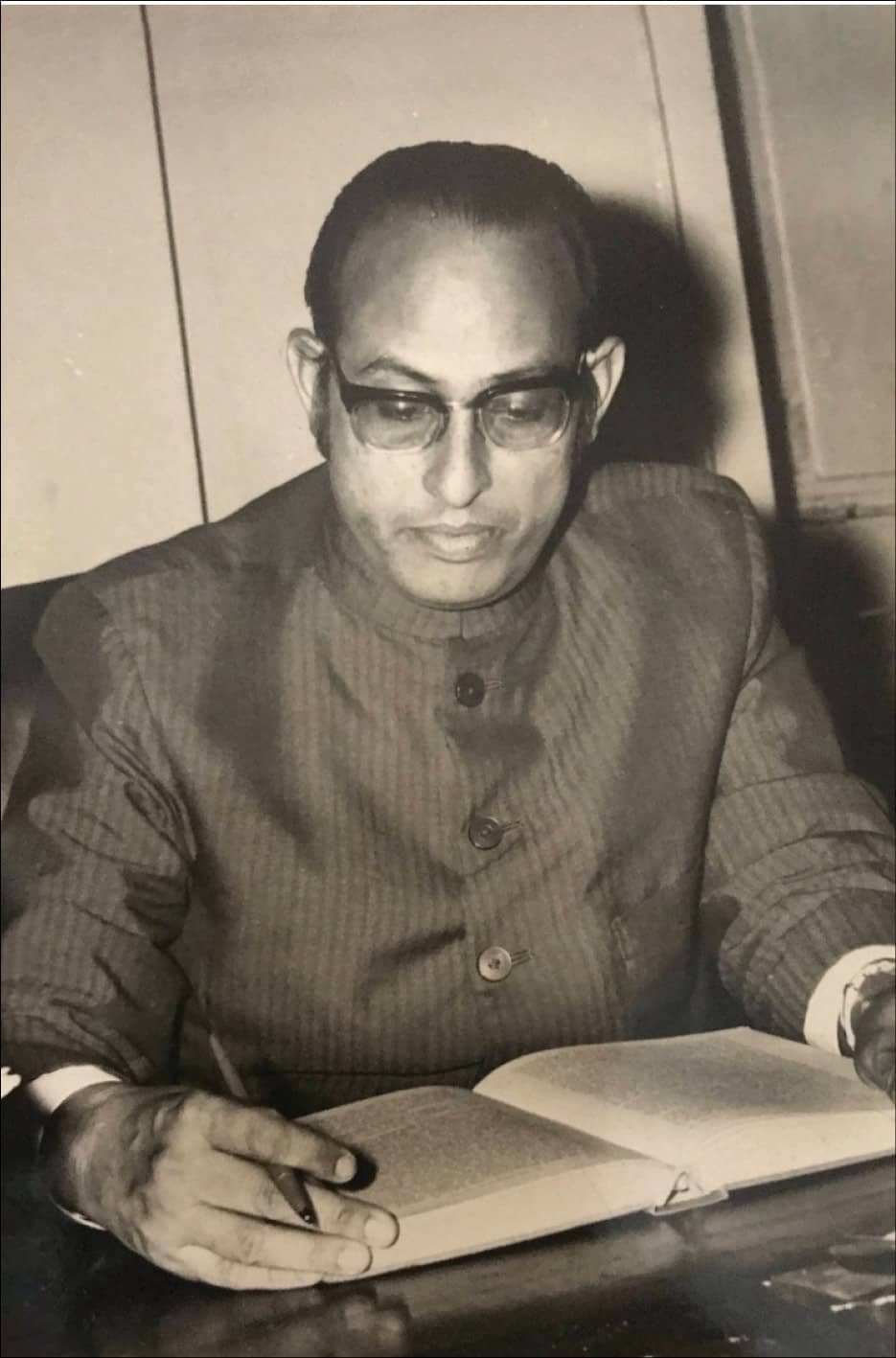 Laxmi Mall Singhvi, known as L.M. Singhvi (1931–2007), was a versatile scholar-statesman of exceptional calibre, respected as a constitutional expert, eminent jurist, accomplished poet, linguist, and prolific author. His commitment to upholding integrity in governance led him to propose the creation of a robust vigilance body against corruption. His journey continued with impactful roles like High Commissioner to the UK and tenure in the Rajya Sabha. Apart from his political and legal pursuits, Singhvi's literary contributions were significant. His books in English and Hindi encompassed diverse topics, from Jain history to societal issues. Honours such as the Padma Bhushan adorned his illustrious career. His brilliance transcended borders, as evidenced by his contribution to drafting constitutions for countries like Bangladesh, Nepal, and South Africa. He introduced the concepts of "Lokpal" and "Lokayukta" into India's legislative vocabulary. Singhvi's political journey commenced in 1962 when he was elected as an independent Lok Sabha member from Jodhpur.
His legacy lives on through initiatives like the "Dr L M Singhvi Visiting Fellowship" and the naming of the School of Constitutional Law at the National Law University, Jodhpur, in his honour. Dr Singhvi's multifaceted brilliance, spanning law, politics, diplomacy, and literature, cements his legacy as an exceptional scholar and leader whose influence extends far beyond his time.
SKOCH Star of India Award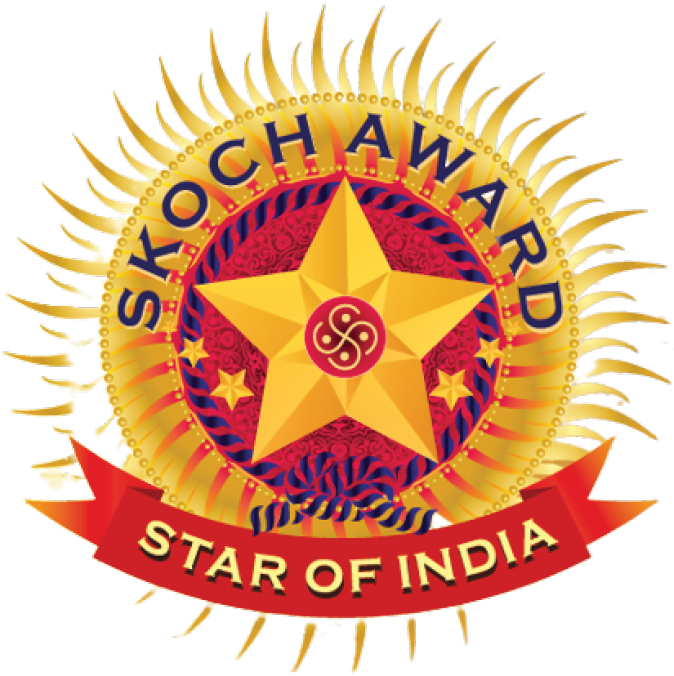 SKOCH Award, independently instituted in 2003, is India's honest civilian honour conferred by an independent organisation as a third party assessment. It is the only award in the country that is based on feltneeds assessment and outcome evaluation based on evidence. It therefore, recognises people, projects and institutions that go the extra mile to make India a better nation.
SKOCH Award covers the best of efforts in the area of digital, financial and social inclusion. It encompasses the best of governance, inclusive growth, excellence in technology and applications, change management, corporate leadership, corporate governance, citizen service delivery, capacity building, empowerment and other such softer issues that get normally lost in the glamour and glitz of industry sponsored or advertising focused jamborees.
The SKOCH Award not only acknowledges exceptional achievers – organisations and individuals – but also spurs institutional guidance and best practices in the industry.