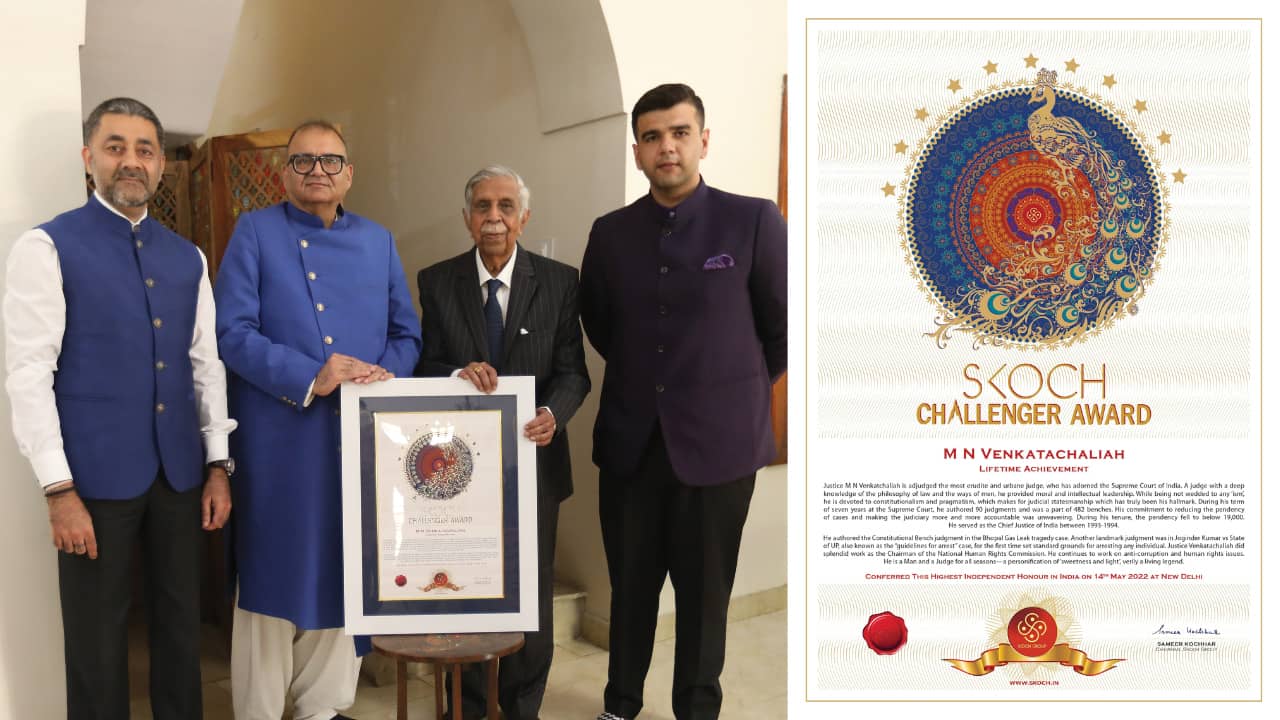 Justice M N Venkatachaliah is adjudged the most erudite and urbane judge, who has adorned the Supreme Court of India. A judge with a deep knowledge of the philosophy of law and the ways of men, he provided moral and intellectual leadership. While being not wedded to any 'ism', he is devoted to constitutionalism and pragmatism, which makes for judicial statesmanship which has truly been his hallmark.
The Forum features India Law Awards independently instituted by SKOCH Group. This year SKOCH India Law Forum Lifetime Achievement Award is conferred on Justice Chittatosh Mookerjee, Former Chief Justice, Calcutta High Court. Additionally, eminent Judges and Lawyers are conferred SKOCH Award for Service to Justice and Service to Law respectively.
Justice M N Venkatachaliah, Former Chief Justice of India received the SKOCH Lifetime Achievement Award, 2022. A festschrift in his honour edited by Bibek Debroy and Sameer Kochhar entitled At the Intersection of Law & Life: Essays in Honour of Justice M N Venkatachaliah will be unveiled during SKOCH India law Forum.